Semi-Permanent Mascara Training: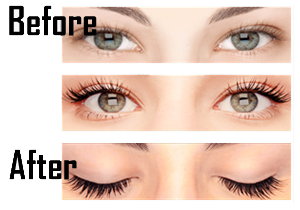 Cost - R5500

The wait is over LASHcoat semi permanent mascara, the revolutionary beauty treatment that's currently taking the beauty industry by storm has arrived AND NOW, YOU TOO CAN AFFORD THIS MUST HAVE REVOLUTIONARY new eyelash treatment!

The LASHcoat product has a similar effect to traditional mascara but lasts 3 4 weeks WITHOUT maintenance. Safely coating and curling lashes, while gently adding sexy volume, dramatic length and a luscious dark velvety colour!

LASHcoat is completely water resistant, so it won't smudge or budge no matter how much you get them wet. You can now have that polished freshly applied mascara look only needing to have it re-applied every few weeks!

JUST WHAT EVERY WOMEN WANTS!

Tint's fade and extensions fall out, so why not make your daily routine a whole lot easier and faster by having a LASHcoat treatment!

Treatment time is around 20 30 minutes. Cost per treatment is R200.00

LASHcoat ingredients are FDA approved and free from Formaldehyde, Carcinogens and Heavy metals, so you can be assured this is a safe product!

LASHcoat can only be applied in salons and beauty clinics by trained LASHcoat professionals.

Click to Download Post Treatment Advise and Pre-Treatment Advice